What Our Clients Are Saying
Liana capcus said:
Thanks and great job for Gotravela Indonesia to serve excellent to our client.
Liana Capcus
Owner Capcus.id
"Thanks Gotravela Indonesia, Nice services for all our client trip in Bali.."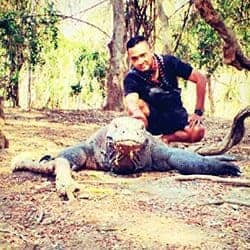 Latto Mata Komodo
Owner Mata Komodo
"Alfonso, thank you for a wonderful success ICICI Securities Delegate – Group, all smooth and superb team."
Saurabh Bopche – Thomas Cook India
Saurabh Bopche
General Manager - MICE Thomas Cook (I) Ltd
" Thanks for a wonderful experience of Bali through your travel arrangements. Me, my husband and all kids especially compliment and thank for Mrs. Grace, for her extra ordinary good behavior that made us feel completely at home."
Jenny Lewis
Jen - Australia
"We are thank you for gotravela team, served us like family & comfortable"
ExxonMobil
Roland Philip
Global Business Development Manager - ExxonMobil
"Group Matahari Lippo Kemaren sukses selama di bali bro gios, thanks so much for the services"
Agus sakti 082112864651 – ACE Adventure – Bandung.
Agus Sakti
Owner of Ace Adventure Bandung